Alchemy Stones have a variety of abilities, so Select the stone that best fits your needs! They can also be enhanced in the Alchemy Lab.
Table of Contents
1. Obtaining Alchemy Stones
2. Amplifying Alchemy Stones
1. Obtaining Alchemy Stones
① Alchemy Stone Chest
Alchemy Stone Fragments and Caphras Dust can be obtained from the Ancient Ruins. The 9th Chamber of the Ancient Ruins also provides a chance to obtain an Alchemy Stone Chest.Once opened, an Alchemy Stone will be obtained at random.
② Crafting
You can obtain Alchemy Stone Fragments through the Ancient Ruins regardless of the difficulty level. These fragments are the materials used for crafting Alchemy Stones in the Alchemy Lab.
 ③ Synthesis 
You can synthesize 3 Alchemy Stones for a new Alchemy Stone. Each Synthesis will yield some fragments as well.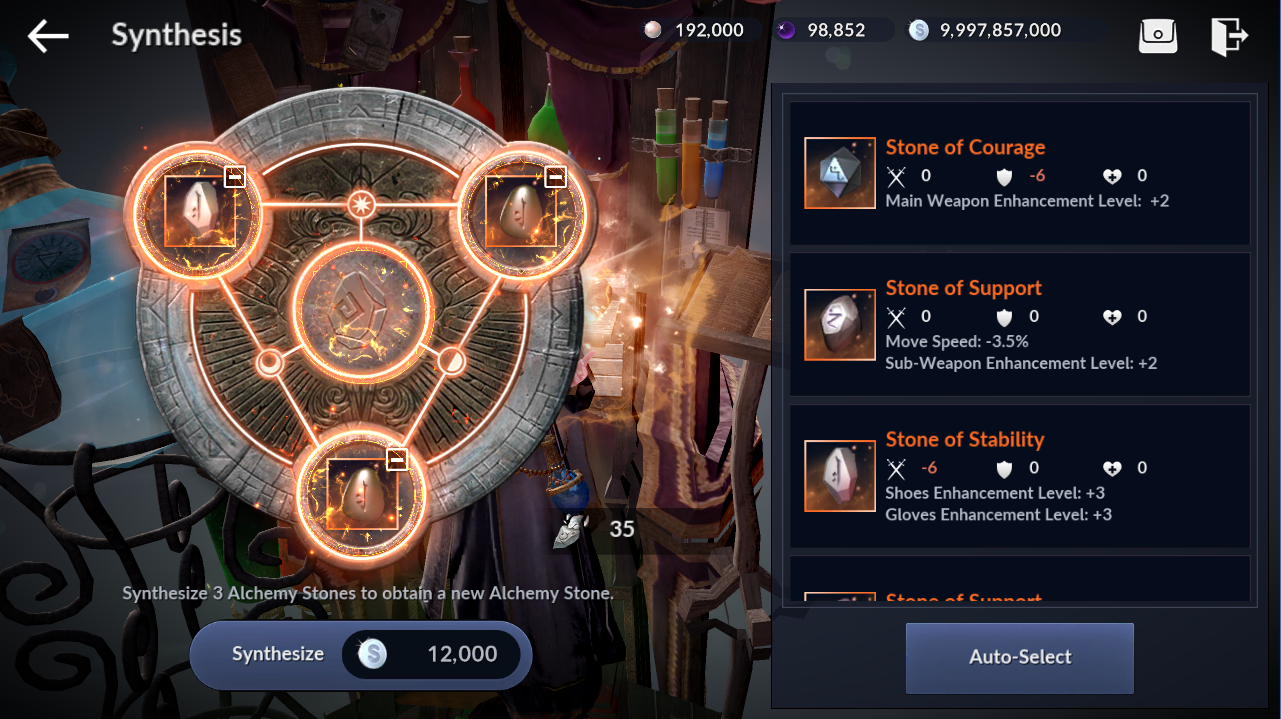 2. Amplifying Alchemy Stone
You have a rare chance to obtain Caphras Dust in the Ancient Ruins. These can be used to amplify an Alchemy Stone, improving its stats or effects.