[DE] Zur Ankündigung auf Deutsch [LINK]
[FR] Voir Annonce en français [LIEN]
[ES] Ver aviso en español [LINK]
[TH] อ่านประกาศภาษาไทย [LINK]
[ID] Baca pengumuman dalam bahasa Indonesia [LINK]
[RU] Информация на русском [LINK]
[PT] Ver aviso em português [LINK]
Greetings, Adventurers!
The blooming black rose heralds the arrival of the Dark Knight
Level up your Dark Knight to get various rewards that will help her become even more powerful.
📢 Event Period
After the 3/24 Maintenance - Until the 4th maintenance of April
📢 Event Details
- You can get rewards based on your Dark Knight's level.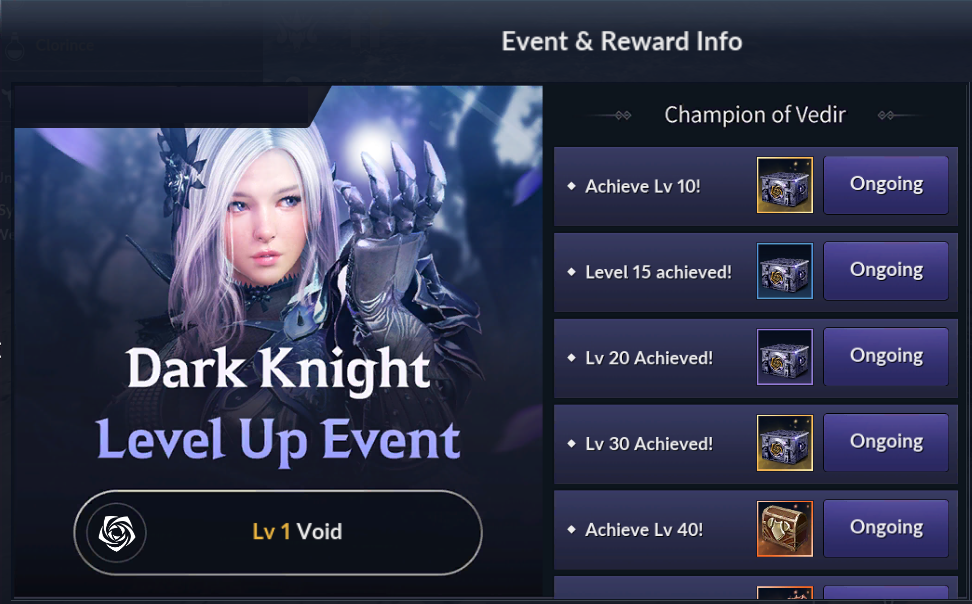 ※ Please Note
- Rewards will be sent to the inventory of the character that is currently online when you tap [Receive Reward].
- Event items cannot be transferred or restored.
- The Event Period is subject to change.
Thank you.