Greetings, Adventurers!
Thank you to all adventurers who participated in the Land of the Morning Light Gleam Event!
Without further ado, here are lucky winners of the event! Congratulations to you all!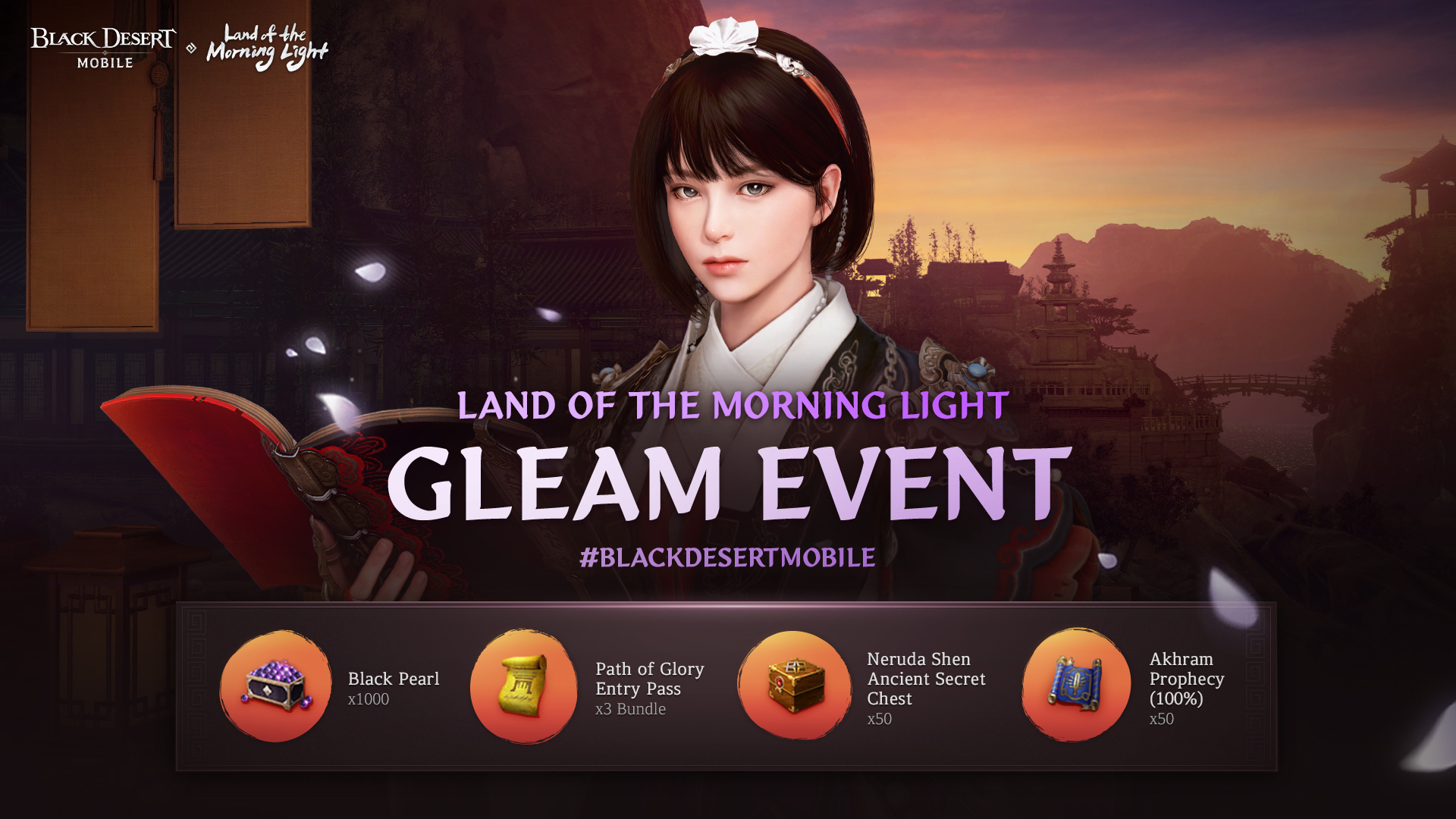 Winners
Server



Family Name

AMERICA



Esmael
Midvinter
ChiiariaVT
Estratégia
UCP
Voidedsoul
Kдmëhдmëhд
Naukary
Ëllëssär
HeidernX7
NixWolf
TAIHERO
MËTAL
Seacret

ASIA



丅厶Я十厶ЯФS
ToFüu
Preands
OdiviO
xPAKxRNG69x
乃lacklisted火
乂ENO
ChumChurum
ВuяиiибнаII
Embercrest
Geo7
Zoaholic
IkanCupank
Fitzzz
ÖRÇA
卩卂卩丂尺卄乇乙
ManTuTumBONG
Aürath
NARKOBOSS
Arzems
UdinPenyok
BojaX
彡SENTOT
Azorahai
AeonLocke
chaeyeon
SavageReaper
Revendelz
PK000
GEMไNไ보

EUROPE




TakasuRyuji
Grinling
дейми
Königswinde
Секu
VirgoLC
Rewards
Rewards (50 Winners)
1,000 Black Pearls
Path of Glory Entry Pass x 3 Bundle
Neruda Shen Ancient Secret Chest x 50
Akhram Prophecy 100% x 50
❗Additional Notes:
- Adventurers who participated during the event but did not follow the guidelines in [How to Participate] have been disqualified.
- Family Names that violate the Operations Policy have been excluded from the winners.
- Rewards will be sent to the Family Name and Server indicated on the submission post.
- Assistance will not be provided for rewards that have not been received after the mail expiration date.
- Please contact [Customer Support] if you have any questions regarding the event.
Thank you!