[DE] Zur Ankündigung auf Deutsch [LINK]
[FR] Voir Annonce en français [LIEN]
[ES] Ver aviso en español [LINK]
[TH] อ่านประกาศภาษาไทย [LINK]
[ID] Baca pengumuman dalam bahasa Indonesia [Link]
[RU] Информация на русском [LINK]
[PT] Ver aviso em português [LINK]
Greetings, Adventurers!

The Patch Notes for the update on Feb 28 (Tuesday) are here!

In this update, we've added new content, events, bug fixes, and overall improvements to the game.
See below for more details about this update.

※ All screenshots were taken from the test environment and may differ from what appears in the live server.
If you find something in-game that's different from the Patch Notes, please feel free to contact the support center.
■ Kamasylvia, New Region
In the days of yore, even before history was written, Kamasylvia was blessed by the goddess Sylvia with an abundance of natural resources, and is home to a mysterious elven race.
Inside the tightly-closed gates of Kamasylvia lies a majestic forest of huge, old trees unknown to the outside world. They look to have been here for generations. In order to recruit powerful adventurers to defend this land from the forces of darkness, Brolina, Queen of Kamasylvia, has finally opened the gates to outsiders.
The two sisters born to the goddess Sylvia, the conflict between the Ganelle and Vedir, the secret hidden by a shy, curious fairy...
We hope that you will go on a grand adventure to this mysterious forest.

- You can now obtain new quests, titles and knowledge for Northeast Kamasylvia.
- When a character below the suggested CP enters, they will deal gradually less damage to monsters according to this CP difference.
- Black Spirit Repeatable Quests and Repeatable Quests (Ancient Beacon) won't appear in Northeast Kamasylvia.
- Changed Root of Sorcery item description of where they can be obtained due to the addition of a new region.
- As new zones are discovered, frontline zones and secondary zones have changed.
- Elion/Hadum Frontline Zone: Manshaum Ancient Tomb
- Elion/Hadum Secondary Zone: Manshaum Forest Border
※ As frontline zones have change, the rewards that could be obtained from The Hidden Banquet Hall have changed.
■ Narc Brishka, Boss
- "Narc Brishka", a new Boss, that appears in the new zone has been added.
- Narc Brishka will spawn when completing Boss: Narc Brishka Mission.
- Your DP can increase upon obtaining Narc Brishka Boss Knowledge.
■ Class
- Fixed the issue where the clone that appears when using [Touch of Death] with Kunoichi class would become a target.
- Fixed the issue where using [Nightmare] with Reaper class wouldn't be seen by the enemy when hit.
- Fixed the issue of debuffs being active even when tapping on the Evasion button while affected bny Stun, Daze, or Knockback.
■ UI
- Changed so that Guild Rush, Story, Constellation Knowledge effects (AP, DP, HP) are displayed as icons.
- Improved so that the UI is unifed and Save Settings in Auto-Enhancement screen can be checked directly.

■ Item
- Main Quest Completion Pass Vendor will now sell the below item:
ㆍMain Quest Completion Pass: South Valencia
- Item description has changed since [Padix Pirate Island Invitation] and [Phantom Ship Grappling Hook] are no longer available in the Great Ocean Shop.
- Constellation additional multiplier increases to +10 when using Combat Plus.
- Ancient Ruins Invitation requirements are added to Combat Plus item description.
■ UI
- Improved so that the warning screen pops up when trying to purchase food over the food storage limit in town while doing Merchantry.
- Improved so that "Cancel" text should be typed in at the reset enhancement value screen when cancelling restoration after failing the enhancement of an accessory, relic or alchemy stone.
- Improved so that the selected material can be checked and Auto-Upgrade stops when taking out an outfit from the wardrobe when doing Outfit Upgrade.
- Improved so that primal gear that is being used as crafting material for chaos gear will be displayed with primal-grade color on the relative screens.
■ Auto-Combat
Developer's Comments:

Adventurers gave opinions that hunting efficiency was reduced
by basic attack being used during Auto-Hunt, even there are available skills to use.

Our development team is also aware of this and has been working to rectify this.

Not being able to use the basic attack at all during Auto-Hunt,
is an extreme measure, and many issues could occur in the basic combat system.

Therefore, if there is at least more than one skill among the equipped skills which are not on cooldown,
these skills will be prioritized over basic attack in order to increase Auto-Hunt efficiency.
- Improved so that skills within the skill slot are prioritized when doing Auto-Combat, instead of basic attacks.
ㆍBasic attack will be used when the target is not present within the attack range or all skills within the skill slot are on cooldown.
■ UI
- Fixed the issue in which the pop-up screen description was overlapping when tapping on the equipped crystal within the Chaos gear Item Tooltip.
- Fixed the issue in which the option screen remains when tapping on the "Options" in "Wear" of Outfit Tailoring and Outfit Upgrade even when going back to the previous page.
- Fixed the issue with the display when using Root of Sorcery for Enhancement in Primal Totem.
- Fixed the combined screen displaying even though the combination was not successful when attempting for Combine Totem with your Inventory full.

■ System
- Fixed the issue of getting stuck in a barricade during Auto-Combat in Hadum Boss Rush: Black Mane.
■ Starting Events
Spring Relay Mission Event
· Event Period: After maintenance on Feb 28 - until Mar 7 (Mon), 23:59
Spring Holy Vial Size Up Event
· Event Period: After maintenance on Feb 28 - until Mar 7 (Mon), 23:59
Spring Bounty Mission Event
· Event Period: After maintenance on Feb 28 - until Mar 7 (Mon), 23:59
Complete Great Desert Temple Mission
· Event Period: After maintenance on Mar 1, 00:00 - until Mar 31 (Thu), 23:59
■ Ending Events
Edana's Coin Missions
· Event Period: After maintenance on Feb 1, 00:00 - until Feb 28 (Mon), 23:59

※ Products with a sales period marked [TBA] will be announced separately through future Patch Notes listed under the [Sales Ending] section.
※ For products with a set sales period, go to the Pearl Shop in-game and view the products.
■ New Items
- Special Package
· Limited Top-Tier Growth Package
· Start of March Chest
· Rune of Glory Package
· Kamasylvia Rush Pack
· Constellation Multiplier Pack
· Limited Lucky Selection Chest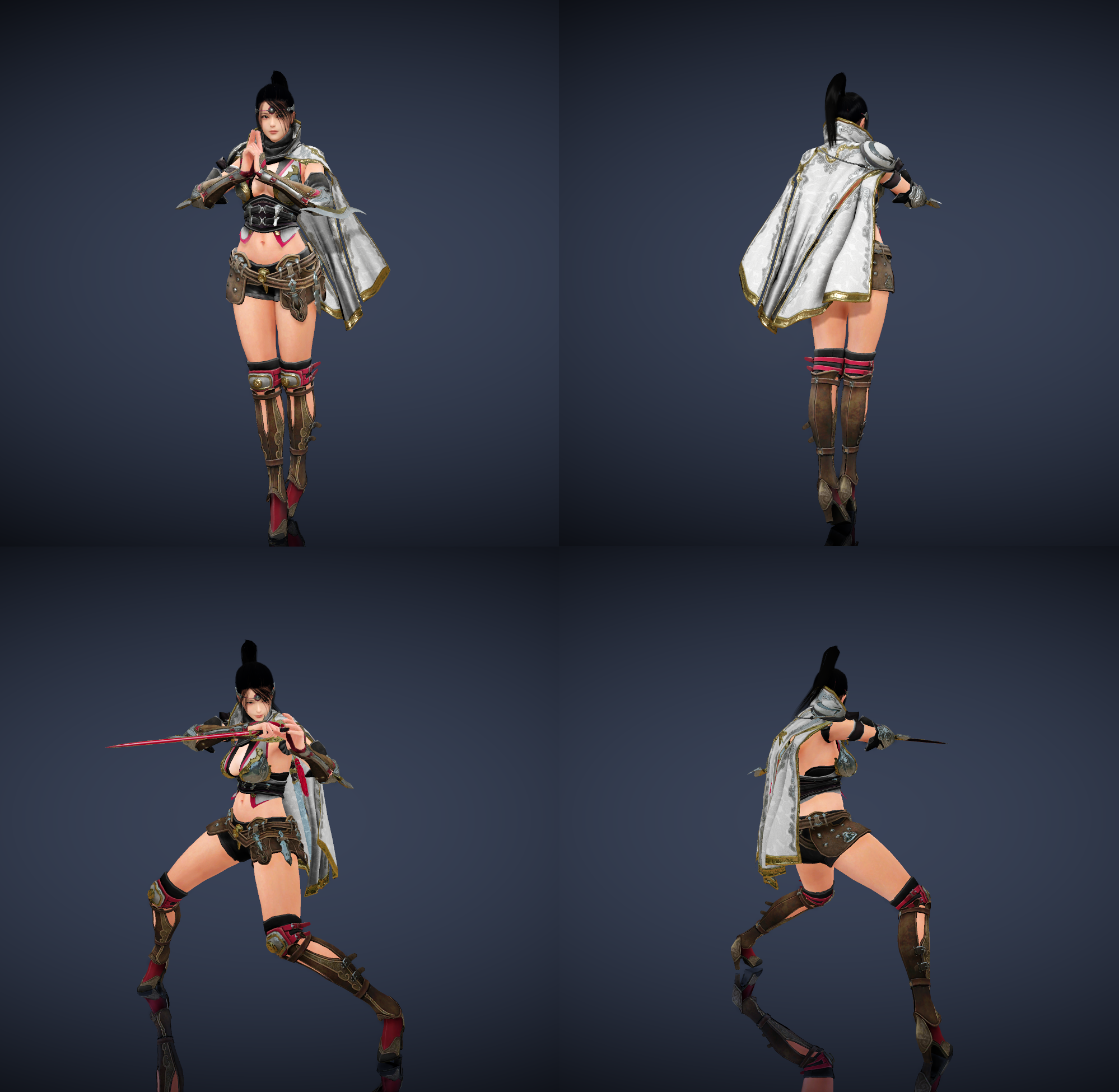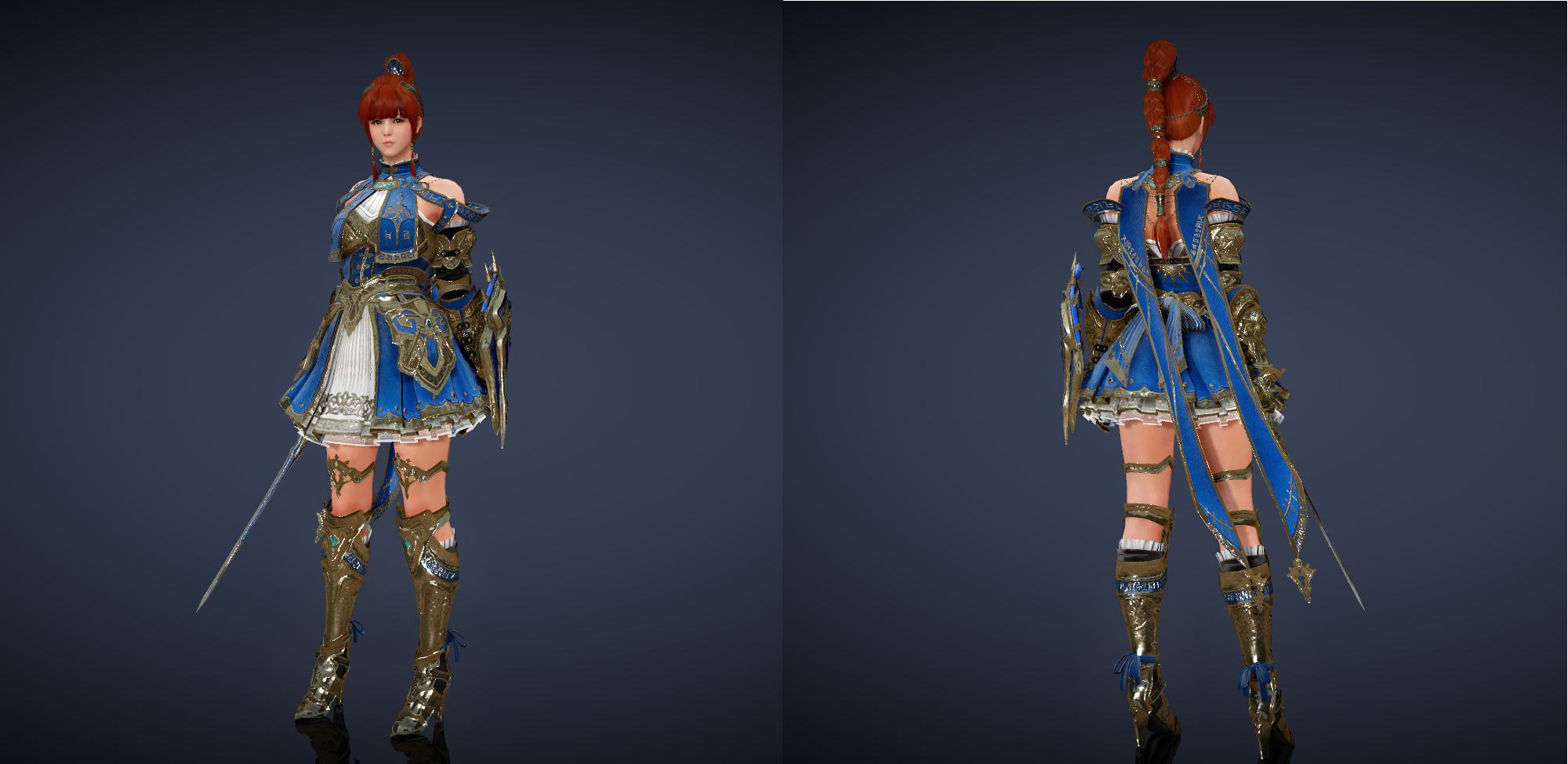 - New Armor Outfit (Black Pearl)
· Onyx Jaguar (Warrior)
· Audria (Ranger)
· Mountain Guardian Spirit (Giant)
· Innocentis (Valkyrie)
· Lunar Halo (Sorceress)
· Eternal Snow (Tamer)
· Scarlet Destiny (Maehwa)
· Blue Tiger (Musa)
· Duskherald (Archer)
· Cloud Umbra (Kunoichi)
· Sakuragi (Sura)
· Checkmate (Lahn)
· Leporem (Solaris)
· Heidel Masquerade (Dark Knight, Striker, Hashashin, Shai, Mystic)
- New Weapon Outfit (Black Pearl)
· Duskherald (Archer, Fletcher)
· Lunar Halo (Sorceress, Reaper)
· Scarlet Destiny (Maehwa, Primrose)
· Eternal Snow (Tamer, Spiritwalker)
· Cloud Umbra (Kunoichi)
· Sakuragi (Sura)
· Checkmate (Lahn, Crimson Lily)
· Blue Tiger (Musa, Warlord)
· Brut Lancelot (Warrior, Berserker)
· Syahzar (Striker)
· Leporem (Solaris)
· Ladellin (Ranger, Windwalker)